About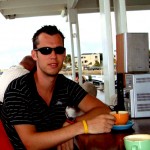 Hey there. I am Rogier Strobbe, and I am a webdesigner, frontend coder, WordPress hacker, internet-geek, music lover and parttime long distance runner/cyclist.
About Frish.nl
Frish.nl has been my home on the web since 2003. Before that I used several free hosts to run several sites on free subdomains. I started out blogging in dutch, but recently I started blogging in english, because after all, the internet is an international medium and also as a way to improve my english somewhat.
I was born in Amsterdam on februari 12th 1980. But my family moved to Almere (20-minute ride from Amsterdam) within a year. And Almere has been my home since then, even though I'm in Amsterdam every day.
In 2003 I graduated and received my bachelor's degree in Editorial Design. I have been designing and building websites for over 10 years and counting. It is both my passion and my work. I live, eat and breathe websites. It's what I do.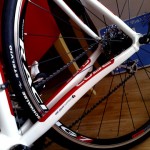 Besides designing and building websites, my other passion is sports. As a child I played tabletennis for many years, won many titles and played in the national youth competition. Today I am a long distance runner (mostly 5k) and cyclist. Recently I had my first top-3 finish in a 5k race.
Perhaps one day I will have a go at a Triathlon Olympic Distance.
About WordPress
Ever since Matt announced the first version of WordPress I fell in love with the software. I immediately knew this was going to be big. I have been hacking away at wordpress ever since the 0.72beta version, which used to power the first incarnation of this here weblog.